Attorney marketing "guru" reveals. . .
How to Build a Hugely Successful Law Practice Writing One Email Per Week. . . Even if You're Not a "Good Writer" and Have No Time for Marketing
Dear Colleague,
If you want to know how to get more clients and increase your income. . . without relying on networking, blogging, advertising, SEO, social media, or anything else that takes a lot of time or requires thousands of dollars per month, keep reading . . you're going to love what I'm about to tell you.
Here's why.
If you've been practicing for more than a few years, no doubt the scenario I'm about to describe will be familiar to you. . .
You're out running errands or at a restaurant and run into a former client. Someone you haven't seen in a few years. You strike up a conversation, ask how he's been, how's work, how's the family, and that's when you find out. . .
. . .he "cheated on you".
He had another legal matter and hired another attorney.
Instead of calling you.
Not because he was unhappy with you. He says he couldn't find your number (which means he couldn't remember your name).
Hey, it's happened to me. . . but I was the client. . .
A few years ago, my wife and I hired an attorney. He did a good job for us. But, don't ask me his name -- I don't remember.
I don't remember his name because. . . after our case was done, I never heard from him again.
He didn't stay in touch with us.
Question is, are you staying in touch with your former clients? How about prospects?
And if not. . .
how much money are you leaving on the table?
When I started practicing, staying in touch with clients and prospects meant mailing a printed newsletter. It was a lot of work and it wasn't cheap, especially once you had hundreds or thousands of people on your list.
Not anymore.
Today, staying in touch is easy, and almost free--thanks to email.
And staying in touch with an email newsletter doesn't take a lot of time--at least the way I do it.
When I talk to attorneys about marketing, they tell me they see the value of staying in touch with clients and prospects but they don't have time to write a newsletter.
That's why I created Email Marketing for Attorneys. It is a one-of-a-kind solution to the "I don't have time" problem.
When you follow the system in this course, you'll be able to get more clients and increase your income writing one email per week.
My question is,
"if you knew you could bring in a steady stream of new clients, could you find 30 minutes a week to write an email?"
Let me show you how. . .

My name is David Ward and I'm an attorney in southern California. I was a sole practitioner for more than twenty years and now I help attorneys get more clients and increase their income.
When I first started practicing—and this was before email was even a thing—I knew nothing about marketing. I opened an office fresh out of law school and for five long years, I struggled to pay my rent.
I tried everything I could think of to bring in clients, but I wasn't very good at it. I ate a lot of peanut butter sandwiches for dinner in those days.
Eventually, I figured out a few things, started to bring in some business and went on to build a successful practice in a highly competitive market.
One thing that worked especially well for me was getting referrals. It's great when the clients come to you, isn't it?
Anyway, years later, I created a referral marketing course for attorneys and sold that course to thousands of attorneys and law firms, all over the world.
For five years, I also wrote and published a print-based subscription newsletter, The Attorney Marketing Letter.
Today, I consult and write an email newsletter for attorneys--and I use email as my primary marketing method.
To be honest, I don't do much of any other marketing.
Email allows me to attract prospective clients, show them what I do and how I can help them, and stay in touch with them until they're ready to hire me or buy one of my books or courses.
My marketing consists of writing one email each weekday and sending it my list. In less than 30 minutes, I'm done for the day.
How does that sound to you?
I write an email five days a week but you don't have to. You can do everything--all of your email marketing-- writing one (short) email per week.

What if you could do most or all of your marketing in 30 minutes per week?
30 minutes and you're done. 60 minutes if you're slow.

Here's the thing.
When you have a weekly newsletter, you are one click away from new business. Send an email to your list, clients call or write to ask questions or schedule an appointment.
Without a newsletter. . .
YOU DO A LOT OF WAITING
You wait for people to find your website. If they're not ready to hire you immediately, you wait some more, hoping that when they are ready to take the next step, they find you again--instead of finding another attorney's website.
With email, you don't have to wait.
You can send prospective clients information about how you can help them. You can show them why they should hire you instead of any other attorney. And you can stay in touch with them until they do.
Without a list, you can't stay in touch with anyone.
Some people say email is dead or dying. They say social media is the way to go.
Not true. Email is stronger than ever.
For one thing, unlike social media, you control who sees your messages, and how often they see them.
There's nothing wrong with social media. It just doesn't pull in clients like an email list. Not even close.
Social media works. Advertising works. Networking works. So does public speaking, blogging, writing articles, and a lot of other things.
But if you don't build a list, you're only getting a small percentage of the results you could get from those activities.
The reason: for every ten people who contact you, there may be
50 or 100 people who ALMOST contacted you.
They were interested but they weren't ready.

Email allows you to stay "in their minds and their mailboxes" until they're ready to take that step.
And, because email is an "intimate" medium, it lets subscribers get to know, like, and trust you--before they ever speak to you.
Simply put. . .
Email is the easiest way to get new clients and repeat business, because it is the easiest way to stay in touch with people.

It's also the easiest way to get. . .

MORE REFERRALS
Recently, an attorney I'm working with (who doesn't have a newsletter), told me he doesn't need one because once he's completed the work for his clients, they don't need his services again.
I said, "Do you accept referrals from people who don't need your services?"
"Of course," he said.
"Well, do you think you might get more referrals from your former clients if you stayed in touch with them?"
Studies show that the number one reason most people who could refer clients don't do it is that they "never thought about it". Out of sight, out of mind. Like the attorney who didn't stay in touch with me after our case was done.
Staying in touch is simple but powerful. Every time your clients and prospects hear from you, they see your name and are reminded about what you do.
And while they might not need your services at the moment, they talk to people who do. They tell their friend or co-worker or neighbor or customer about you--or. . . even better. . .
they forward your email to them.

Think about that. Referrals don't get any easier.
Bottom line--if you're not using email to stay in touch with your clients and prospects. . .
YOU'RE WORKING TOO HARD
TO BUILD YOUR PRACTICE
Suppose there are two lawyers in your building with very similar practices. One lawyer sends a weekly email to his clients and contacts. The other doesn't.
If that's all you know about these two lawyers, which one do you think gets more referrals?
Exactly.
"OKAY, BUT WHAT DO I WRITE ABOUT?"
Some attorneys tell me they don't write a newsletter because they don't have enough to write about. "I can only write so much about the law," they say.

You know what? They're right.
If your clients wanted to know everything you know about the law, they'd go to law school.
No, the key to writing a newsletter isn't writing all about the law. Give your subscribers a little bit about the law, but only a little--enough to show them you know what you're doing and can help them.
"Well,. . . what else do I write about?"
That's exactly what you'll learn in this course.
I'll show you what to write and teach you my top 5 sources of ideas for your newsletter.
I usually use only two of these sources myself and I write a DAILY newsletter-- so I know you'll have more than enough ideas to write once a week.
Email Marketing for Attorneys shows you everything you need to do to use email to build your practice--no matter what type of practice you have.

Whether you represent consumers or businesses, handle litigation or transactions, are in a big firm or a sole practitioner--you can use email to build your practice.
One more thing:
You DON'T have to be a great writer to do this.
You don't even have to be a GOOD writer, because it's not about the quality of the writing.
You're not writing an appellate brief. Frankly, you're not even writing a newsletter--you're writing an email, something I assume you do every day.
Look, I'm not going to pretend this is as simple as checking off a few boxes on a transmittal memo and emailing it to your list. You do have to do some writing.
But. . . it's ONLY an email.
More good news: I'm also going to teach you how to get the first draft of your email written in just 5 minutes. . . so you can get the email "out the door" in less than 30 minutes.

Here's more of what you'll learn in the Email Marketing for Attorneys course. . .

How to use autoresponders to automate most of your email marketing--and step-by-step instructions for creating your first 7 messages


How to easily make your newsletter completely different (and so much better) than other attorney's newsletters


How to write a newsletter even if you don't have a website (or you can't use your firm's website)


What your newsletter should never look like (unless you DON'T want anyone to read it)


How to attract highly-targeted, well-qualified subscribers who are pre-sold on your ability to help them


The optimum length of your newsletter (Hint: it's a lot less than you think)


How often to send your newsletter (and what to do if you're stuck in trial, out of town, or swamped with other work)


A cardinal content mistake made by many attorneys that dooms their newsletter before they send their third issue


How to get NEW subscribers to call your office to schedule an appointment (this is so simple, you'll want to start doing this immediately)


How to "sell" your subscribers on hiring you without doing any "selling" (You'll want to use this in all of your marketing)


Seven ways to making your newsletter "the one" your subscribers choose to read--making you the attorney they choose to hire


How to get new clients from people who DON'T read your newsletter


How to get other professionals to tell their clients about you and what you offer (This is one of the best ways to build your list)


How to choose the right email service provider (and the two I recommend)


How to convert readers into clients, and clients into repeat clients and referrals


A common mistake that almost guarantees your emails will end up in your subscribers' SPAM folder (and how to EASILY avoid this)--you really NEED to do this


A simple way to dramatically increase readership which 99% of attorneys and law firms are missing out on -- I've been using this technique for years and learned it from someone who earns 7-figures with email

You also get:
3 "go to" formats for writing a "subject line" that gets your email opened and read


23 different ways to get more people to "opt-in" to your list


39 'Killer' ideas that you can use to jumpstart your newsletter


A single sentence to include in your email that gets subscribers to help you build your list


A "stupidly simple" 10-word email that identifies which of your new subscribers is ready to talk to you (you're going to love this!)


The '10-second email hack'--how to get an email written before your second sip of coffee


One thing every "bad" newsletter does wrong--and how to correct it in less than 15 seconds (learning this one technique by itself is worth the price of admission)


What to do when you don't know what to write (and have a busy day ahead)


How I work: the tools and techniques I use to get my newsletter quickly written


How to easily overcome "blank page syndrome" and never procrastinate in your writing
Simply put, this course is the closest I can get to personally being in the room with you, helping you build your practice with email.
WHAT'S INCLUDED IN THE COURSE:

Let's get down to the nitty-gritty:
This course contains everything you need to know to quickly set up and start using email to build your practice. You get over 4 1/2 hours of step-by-step videos:
MODULE ONE: SETTING UP YOUR EMAIL SYSTEM

In the first module, you'll learn how to choose an email service provider, set up your account, get your first email written, and set up an opt-in page so you can start getting subscribers.
MODULE TWO: THE ELEMENTS OF AN EFFECTIVE EMAIL

How to get your email opened, read, and acted upon. Master these three things and you'll be an email ninja in no time. .
MODULE THREE: AUTORESPONDERS

In this mod, you'll learn how to use autoresponders to market your services 24/7 -- while you're doing other things. Your messages will tell readers what you do and how you can help them, and invite them to contact you to take the next step--automatically.
MODULE FOUR: YOUR NEWSLETTER

What to write and where to get more ideas than you will ever need or use. You'll learn my top 5 best sources of ideas to write about and never run out of ideas.
MODULE FIVE: THE 'SECRET SAUCE'

This is the missing ingredient in most lawyers' newsletters and the reason most lawyers' newsletters are ineffective.

When you follow the instructions in this module, your subscribers will actually look forward to reading your newsletter. This is how you turn subscribers into clients and fans.
MODULE SIX: FORMAT, LENGTH, AND FREQUENCY

How long should your emails be? (Hint: less than you think.) What should they look like? And, the question everyone asks, 'How often should I send my newsletter?' I'll tell you what I recommend (including what to do if you're not ready to write a weekly newsletter).
MODULE SEVEN: THE 5-MINUTE FIRST DRAFT

You'll learn how to get the first draft of your newsletter done in just 5 minutes, and get your newsletter "out the door" in 30 minutes.
You'll also learn additional techniques for getting emails written quickly, the process I use for managing my workflow, and the tools and techniques I use in my email marketing.
MODULE EIGHT: BUILDING YOUR LIST

Getting new subscribers will occur organically (if you follow the instructions in this course), but there are other things you can do to attract new subscribers (aka "prospective clients").
In this mod, you'll learn some easy ways to do that, and also some of the best ways to build your list.
MODULE NINE: NEXT LEVEL EMAIL STRATEGIES

This module shows you how to make your email marketing system more efficient and more effective. You'll learn how to get more people to sign up for your list, how to turn them into new clients, and more.
On top of the core program, you also get these BONUSES:
Downloadable video files and audio files for all lessons (listen in your car, at the gym, or walking the dog)


PDF transcripts for all lessons (in case you want to highlight them, print them, or cut and paste portions into your notes


Autoresponder and newsletter templates and cheat sheets


203 'Irresistible Email Subject Lines' to help you get your emails opened and read


'Newsjacking' case studies--leveraging the news to easily create your newsletter


50 sample emails--plus my critique of how they were created and what makes them work


Lifetime Access to all core course material--AND ALL UPDATES
TRY EVERYTHING FOR 30 DAYS--
RISK FREE
Watch everything, read everything, try out everything, and see for yourself what email marketing can do for your practice.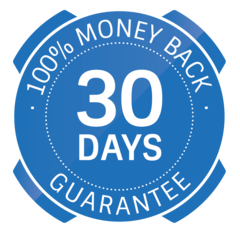 You have a full 30 days to give this system a workout and if you're not completely satisfied, let me know and I'll refund 100% of your investment.
Right - so here's the deal

If you want to bring in more clients and increase your income, without spending ungodly amounts of time or money on marketing (or doing things you don't like doing). . .
If you want a simple and professional system that's ready-made for an attorney. . .
If you want to take your practice to the next level. . .
Click the button below and you'll get immediate access to the course!